Utah's #1 Window Replacement Company
Advanced Window Products is proud to be Utah's #1 Window Replacement Company.
Our A+ rating with the Better Business Bureau assures you of our great customer service and quality products - at a fair price!
We excel at new and replacement windows, French doors, sliding glass doors, and pet doors for homeowners throughout Utah. Our replacement window company is family-owned and operated, so you can expect a better quality product at a great price - while supporting your local Utah economy. Buying vinyl windows factory-direct also eliminates any headaches as we are the window manufacturer and the window installation team. We back all of our energy-efficient windows with a lifetime warranty!
We make it easy to improve your home with our $0 down, 24-month, 0% interest financing OAC. Call 1-800-246-9355 or complete the form on our site get a free estimate.
No Payment & No Interest for 24 months!
Discounts on Utah's #1 Window Supplier and Door Supplier
Are you ready to replace those old windows? You'll not only love what you see, but your energy costs will decrease!
Limited Time Offer: No Payment & No Interest for 24 months!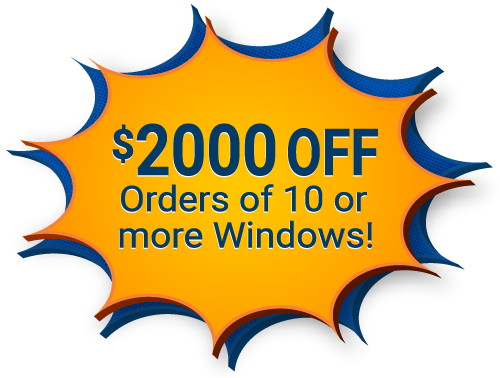 Get New Windows Today with No Payments & No Interest for 24 months!
New 2021 Offer: $2,000 Off Any Order of 10 or More Windows!
We Use the Highest Grade Materials
Our Workers are Skilled Craftsmen
Our Work is 100% Satisfaction Guaranteed
Financing Options
Special Offer
$2,000 Off Any Purchase of 10 or More Windows!
Want New Replacement Windows?
Our custom built windows are the highest quality available. Four window lines to choose from all of which use energy efficient Cardinal Glass. Functionality includes swinging, tilting, and easy removal for cleaning. Full window installation service included.
You'll Love What You See!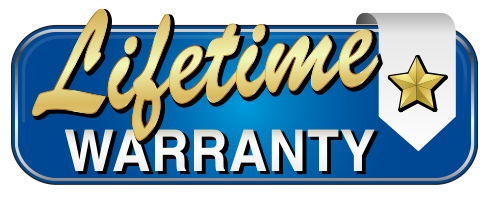 We are able to maintain the excellent quality of your windows because we build them ourselves in our local factory. We provide you excellent service and communication, your satisfaction is guaranteed!
Advanced Window Products windows carry a Double Lifetime Warranty.
Call (801) 505-9622 today for a free quote on the best windows Salt Lake City, Utah has to offer and ask us about our Specials and Interest Free Financing options!
Learn How We Excel in Service, Products, and Guarantees!
Advanced Window Products Gives Back
We are a family-owned and operated business and as members of the community, we are committed to giving back to those in need. To accomplish this goal, we are proud to have partnered with some amazing groups doing good locally and around the world. Buying from Advanced Window Products also helps us to support these worthwhile organizations: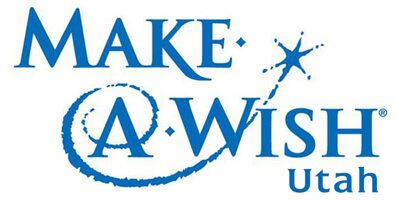 Make-A-Wish Foundation As a regular sponsor of the Make-A-Wish Program, we are blessed to help the grant the wishes of children diagnosed with a life-threatening medical condition in the United States. Buying from Advanced Window Products also helps us to support Make-A-Wish. Learn More

Habitat for Humanity Responsible for helping nearly 3 million people meet their affordable housing needs worldwide in 2016, Habitat For Humanity is a great organization we're proud to partner with, donations are also used locally to help Utah families move into new homes. Learn More
What Our Customers are Saying
My experience with Advanced Windows was very positive. The salesman Todd was very knowable and gave us very good information to make a decision of the type of windows that would be best for us. The installer Brad was very thoughtful and explained what he was doing, and answered all our questions. Brad arrived on time and installed our windows much faster then we expected. Brad explained how to care for the windows and how they worked. He did not leave until all concerns were met and all the areas inside and outside our house were clean.

Larry Hawkins
23:10 21 Jan 22
Advanced Windows did all the windows in my home. I have noticed lower utility bills and a more comfortable climate in all rooms of my home. I also had a pet door installed in my French door, which has been a game changer for me, as a dog owner. I love that the products are manufactured locally, and that there is a lifetime warranty.

Janetha Benson
21:21 18 Jan 22
We used this company to do all of our upstairs windows and had such a good experience that we had their Sales rep Ken come back to help us get our downstairs windows replaced . We have love their product and the installation was professional and clean.

Melody Breeze
02:09 07 Jan 22
Great company. I would highly recommend to anyone needing to replace windows.

Cary Breeze
20:26 06 Jan 22
Jeremy helped replace all the windows in our house and did an amazing job super nice and respectable have nothing but good things to say about him and the company!

Colby Jackson
14:36 29 Nov 21
I had Jeremy come in and replace my window he did an amazing job no my window don't leak I will use him and his company again 5 stars

charlene mitchell
14:29 29 Nov 21
The work they did was professional and solid. The product itself is as good as advertised. Would use them again.

Marc McCorkle
22:39 15 Nov 21
I am not one who usually writes a review but after I got my windows installed today I knew I needed to. From the first time I met with my salesman Darren to the end of my installation with Brock they were very professional, nice, and made sure I knew what was going on every step of the way. I would highly recommend them to anyone needing new windows!

Angela Green
04:53 09 Nov 21
Darren was wonderful to work with very professional. I'm happy I chose Advance Windows and Darren to achieve my window project. Thank you!

Cindy Binks
18:27 01 Nov 21
After getting estimates from multiple window replacement companies including Pella and Renewal by Anderson, I chose to hire Advanced Windows to replace all the windows in my home because of Advanced Windows' superior pricing, high quality products, lifetime warranty, honesty, no pressure sales, professionalism, organized processes and quicker response time, as well as their kind and understanding responsiveness to my request that the representative be vaccinated and wear a mask due to me being high risk for COVID-19. Thank you Rob for being so professional, friendly, kind, responsive and helpful in educating me about your products, process and different options.

Christy Kobe
18:33 27 Oct 21
The services haven't been done yet. Jeremy came to our home and was really nice and I felt good about him. I am so glad I called Advanced Windows first

Linda Langevin
15:21 27 Oct 21
Jeremy came out to my house today for a quote on windows. He was honest and pleasant to talk to. We appreciated his knowledge.

Markie Brown
21:08 22 Oct 21
Real review from a real customer. Rob M. Was my sales rep. What a knowledgeable and transparent employee. Ask for him if you want someone you trust in your home. Due to production delays, we waited a while for the windows. But on installation day, and amazing team came out. Justin, Kurt, and Chris were our installation techs. They were polite, professional, and fast. And fast may be an understatement. These guys could install windows with their eyes closed. The price for the windows was reasonable and I will.be working with them in the future and you should too. Save yourself the time and do yourself a favor and just go with advanced. You will not regret it.

Mitchell Cardona
20:29 22 Oct 21
I just had 10 new windows installed from Advanced and they look amazing. The installers, Justin and his team were amazing! They were so polite, answered all my questions and were fast and efficient. I was more than impressed with their work ethic. And everything was cleaned up when they left. Thank you!

Cheryl Thomas
22:23 21 Oct 21
Just hired them for the third time to install new windows!

DawnDon Saak
22:42 05 Oct 21
We have had Advanced Window Products help us twice before. They do such great work that we just ordered the rest of the windows for our home.

Great job on our Window project! Rob our sales guy was honest and upfront. Project went smoothly. Thank You !!!!!!!!!!!!,,,plus we received a nice rebate.

Tammy Wilson
21:18 29 Sep 21
I called multiple companies and was impressed by the information Rob was able to tell me over the phone. He was very helpful and eager to help without being pushy. He was helpful in suggesting window ideas and didn't try to update. I'm SOOOOO excited for my upcoming install. 😁

Ella Tomlin
02:33 28 Sep 21
Advanced Windows is a great company to work with, and Ken is a top notch professional! We have worked with him on two houses, and would gladly work with him again! Highly recommended!

James Hager
15:30 21 Sep 21
Excellent service, excellent quality! Work with Ken if you can. He will make sure you get the right windows for you.

Installed all new windows at our home. Windows were great. Service was great. They were clean doing the installation. Definitely would recommend!

Jacob Kodra
21:48 17 Sep 21
John Bozung was a consummate professional. Friendly and helpful from start to finish. I'm only giving a review of Advanced Window Products because of him, but Advanced as a whole was great. John was excellent.

Spencer Gordon
22:40 15 Sep 21
Darrren was very professional and friendly. We loved our experience working with him. The product is amazing. I highly recommend using this company and would recommend Darren every time!!

Marilyn Whipple
19:53 02 Sep 21
Jermey was extremely knowledgeable and patient he answered all of my questions and any concerns. Thank you for all your help Jermey. I look forward to my new windows and sliding door.

Tina-Marie Sims
20:04 27 Aug 21
Rob was great to work with. We had a few different companies come out and the price was close but Rob came with examples and demonstrations of their window. Also this was the only company that we spoke with that met the criteria for the Dominion Energy Rebate, so in the long run this should save us money. Looking forward to the installation.

Shaun Jackson
00:23 26 Aug 21
Have these windows in our basement and will have them upstairs also, great quality windows and if anything ever goes wrong they make it right.

Tom and Jordan Braithwaite
23:40 25 Aug 21
These guys are great. We've used them twice now and they have been very good and comparable on price with others and the windows are awesome. Thanks Ken!

Seth Hancey
23:29 25 Aug 21
Over the past 20 years we have replaced all of our inferior windows with great quality Advanced Windows. We just finished ordering two sets of their sliding glass doors to replace the French doors that we have had. We appreciate their workmanship and their guarantees. Ken J. has been our salesperson each time which shows the faith he has in their products.

Tim Strebel
20:32 25 Aug 21
I had new windows installed today and I could not be happier with the finished outcome! I live in an old house built in 1892 and the old windows had the original wood exposed underneath the siding, which was not a pretty site. But after installing the new windows, they also frame up the outside so that nothing is exposed and it gives it a more esthetically pleasing look, which is so much nicer! The windows themselves are so cool including a pop out on the lower pane for easy cleaning and super durable flex screens that pop in and out with ease. They are such an upgrade from what I had! Thank you to Janetha for getting me a speedy quote and as fast as possible lead times and thank you to Justin and Kurt for a seamless install. They quoted me 3 hours and were done with a few minutes to spare and left everything better then they found it. Really respectful, friendly guys! I would recommend this company to anyone! Thanks again!

Elizabeth Honey
17:23 17 Aug 21
Darren is great to work with. He arranged our consultation visit quickly, did not try to up-sell us and was very friendly and knowledgeable. He explained everything clearly so there were no surprises. Our windows are not yet installed but I feel confident that we will be happy with them.

Jennifer Webster
19:33 12 Aug 21
Ken is amazing. We just placed our window order and are pending install. After getting many quotes from different companies I felt most comfortable working with Ken. He was enthusiastic, knew his stuff, and put me at ease.Better yet the windows are made in utah, and seem like the best deal for the price.

LAURA PRIDDY
22:37 06 Aug 21
We had all 19 windows replaced by Advance and have nothing but good things to say about Darren. We have already referred several others to him and this company

Service Utah Water Sports
21:09 01 Aug 21
We had an entire house of windows replaced. 24 windows and not small! Our salesman Rob was very helpful with explaining the differences in windows and helping us select the right kind of windows. The staff at Advanced Window Products kept us informed along the way during the production period. When it came to installation, WOW, what a great crew. Justin, Chris and the rest of the crew where fast but very efficient. We would HIGHLY recommend using Advanced Window Products.

Vicki Tolman
19:32 16 Jul 21
Ken was great to work with. We did our main floor and contacted them several years later to do our basement Windows. Professional and courteous. Thanks

Jeremy was kind, professional, and great to work with! We got a great deal, had a good experience, and loved working with a small local business. We are so happy!

kristen lafon
01:52 30 Jun 21
Its All in the Name!Advanced Window Products is way ahead of their competition. During our free consultation with Rob Mower, we learned how great of a company Advanced Windows Products is. They offer superior and unique products that truly keep the extreme temperatures outside while keeping inside the house nice and cozy. In addition to that, all their products come with a lifetime warranty! Therefore, if anything happens to the windows such a gas leakage between the two window panels and/or a window that does not open smoothly is covered. Going with Advance Window Products is by far one of the smartest investments you can make for your home.

Troy Rosser
00:35 30 Jun 21
Ken is fantastic! We love working with him. He's a hard worker, responsive, and great to work with.

Andrea Befus
23:50 25 Jun 21
We worked with Rob and his team to get the windows in our house redone. They were quick, tidy and most importantly were the best deal for what we got. Next time we do windows we're definitely calling Rob!

Joshua Spork
22:11 25 Jun 21
The overall benefit of quality modern windows is just amazing and all for a reasonable price. Will definitely use again.

James Thornblad
05:44 23 Jun 21
Darren was awesome!!! He is super friendly, funny and down to earth. From the moment I spoke with him on the phone, I knew I would most likely be going with Advanced Windows simply based on the interaction I had with him. I've been in the customer service industry for years and I'm a HUGE advocate for treating customers like you would a friend and he did just that. Welcoming him into my home felt like I was welcoming in someone I've known for years. We were able to talk like friends and I never once felt like I was being pushed into going with Advanced Windows or pressured into buying anything we didn't want or need. He answered all the questions I had and educated me on everything there was to know about windows. I signed the contract with Advanced Windows that day and cancelled another company's quote appointment because it just felt right. I'm SO excited to get our new windows installed and so grateful that Darren was the guy to help me. He definitely secured me as a lifetime customer.

Amber Briggs
16:52 17 Jun 21
I needed an estimate to compare to a competitor's bid very quickly. Darren worked with me in the timeframe needed to get me a quote that was a much better value than the competition and he did not know who the competition was or the cost. When he did come to the house, he made great suggestions, corrected his estimate, and was very informative without being pushy. We can't wait for the windows to be installed.

Trent Jacobson
20:36 14 Jun 21
Jeremy was amazing to work with, came in, had samples and gave me a quote for basement windows. He was professional and knowledgeable when it came to windows. I had called a couple other window companies, they weren't very professional and did the hard sell. I had one that asked me if I was able to make the final decision on the purchase, what is it 1940? It wasn't the price nor the quality of the windows that may me (all by myself) decide on Advance it was Jeremy.

Bisket Stone
21:17 11 Jun 21
Love Ken and the install crew.. Brock was a craftsman and worked fast and efficiently.

Brenda Dowler
01:52 01 Jun 21
Replaced all the windows in our home. Darren answered all our questions and has been very helpful. Two of the new windows were cracked sometime before installation. We are waiting for those to be repaired but the staff has been reassuring that things are ordered and will be repaired in a timely manner. Installation was quick and installers were very friendly.

Lori McEntire
19:50 14 May 21
They replaced all the windows and sliding glass doors in our entire home and they all work/look great. Best price/quality we found.

Rebecca Stubbs
14:23 12 May 21
Best price and service in the Valley. Ken was a great estimator and every install I've had with them has been a pleasant experience.

Brian Stubbs
14:08 12 May 21
Could not be more happy with my windows. Todd my salesman, and Garrett my installer were both amazing in helping me. The old home owners had only 2 of the front windows already replaced, and they took great care to match them. You can't even tell a difference. The wait was a few weeks shorter than expected and the install looks flawless. I would definitely recommend them to anyone looking. Thanks everyone.

Shelby Fielden
15:49 30 Apr 21
We are very happy with our new windows. Todd was great to work with. He gave a great estimate and timeline for delivery. The installation was very quick and professional. The windows are very easy to open and close and seal very well to keep out the cold and noise from outside. Would highly recommend Todd and Advanced Windows.

Jon Jacobsen
16:45 28 Apr 21
This company is so customer friendly. This is our 2nd purchase with them and we can't say enough. They have great customer service and a fantastic product.

BrendaLynn Fisher
22:45 26 Apr 21
Best upgrade to our house we've done!

Kraig Fisher
22:42 26 Apr 21
Darrin gave me an estimate. He was on time and very easy to work with. The estimate he gave was right in line with what I was expecting to pay. After his presentation I decided to cancel my estimates with other companies and sign with Advanced Windows. My experience was awesome

Janice Oswald
15:23 21 Apr 21
Ken was knowledgeable, quick and polite. He was able to quickly assess what was needed and provide the cost projection without delay or pressure. This is the second time I've had him out to continue replacing the rest of my windows.

Missy Ringwood
18:31 20 Apr 21
We replaced 13 windows and added wraps to a total of 16 so we never have to paint or repair again. We are extremely happy with the process and the windows and our install guy, Justin, was fantastic and made sure all was as expected. Would absolutely hire them again but the windows have a lifetime warranty so I guess I'll never get to buy from them again unless I move... 🙂

Gavin Hunter
05:54 19 Apr 21
There window are great. They made a huge difference in the temperature of our house. Thanks ken for all your help.

Justin Anderson
16:58 13 Apr 21
Ken from Advanced Window is great to work with! We love our new windows. They look awesome and really update the look of our house.

Tiffany Anderson
16:03 13 Apr 21
After getting a crazy high quote from another company, we called Advanced Window. I felt the quote was very fair for what we needed done. I'm not sure if the company let's you choose your installers, but we had Trent and Brett as installers and these guys were awesome. I'd ask for them specifically. Thanks for the hard work. Thank you Advanced Window. You will be recommended to anyone I know looking for windows.

Tobias Schroeder
01:45 13 Apr 21
Our windows took longer to arrive due to warehouse shut downs after the wildfires last year, however the office was very prompt in updating us on the status of things and making sure we were informed at all times. Brett and Trent were our installers and they were so awesome! They arrived on time and and did fantastic work. They were polite and friendly.We had some unforseen complications with the sliding door installation and they handled everything very professionally. I highly recommend this company.

We have been shopping around for windows for some time, so we had been through all the sales pitches and had become quite skeptical and calloused to the window industry. A friend of ours had their windows done last year through Advanced Window Products and was very happy with the result, so we decided to give them a call. Because we mentioned who referred us, they sent us the same representative who helped our friends. Honestly, Jeremy was such a breath of fresh air! He was super knowledgeable and helped talk us through our options...even steering us away from more expensive options we thought we wanted, since he knew they were not going to be the best for our situation. He even walked us through how to fill out our rebate forms for after our windows are installed! We are so incredibly grateful for Jeremy and would recommend him to anyone! We haven't had the windows installed yet, so we will update when that happens, but if the rest of the team is like Jeremy, we know we will be well taken care of!

Shantel Bjornn
23:03 09 Apr 21
Darren was very attentive to our needs and was very responsive to any questions we had about getting new windows on our house. Easy to work with and relatable.

Madison Day
21:52 09 Apr 21
Darren was extremely informative and knowledgeable about the windows and company he is representing. We look forward to working with Advanced Window and feel we have chosen the right company.

Nicole Pezely
18:54 06 Apr 21
Just put a deposit down to replace all of the windows and the patio door in our sunroom. Jeremy was great to work with. He came by the house within a few days of my call and we finalized the contract quickly. He was prompt, professional, and masked up. Haven't had anything installed yet, but so far the process has been great!

Jessica Yeates
20:47 05 Apr 21
Darren was great to work with. He was professional, prompt, and gave great suggestions.

Lorna Seidel-Owen
13:54 05 Apr 21
VERY PLEASED! Rob was very good to us! He arrived on time and knew the product well. He was there for any questions throughout our window buying process! Thanks Advance Windows and Rob for taking care of us!

Brian Stevenson
17:07 25 Mar 21
Professionalism from start to finish. Great product. Second time for back slider. Amazing 😀.

Had windows put in my home in 2004. Wonderful product, life time warranty, great service.

Cliff Felkins
22:50 21 Mar 21
I worked with Jeremy on my quote and window project. He was very knowledgeable, professional and quick to respond. Would definitely recommend Advanced Windows to my friends and family.

We love our windows. Ken is great and our installers were great too. We recommend Advanced Window Products to everyone.

David Hovey
15:05 18 Mar 21
a stellar local company with a great product, lifetime warranty, incredible staff members. Janetha was such a pleasure to work with. Very understanding with our needs and even during Covid was timely and professional.

Corey Smaller
17:39 17 Mar 21
We have had our windows for 10 1/2 years and have never had a problem with them. They keep out drafts and open and close easily. We are using them for installing egress windows now and they still have the same professional business as they did 10 years ago. I highly recommend them.

Laura Jones
15:54 17 Mar 21
Darren is very professional and knowledgeable. He took his time to educate us about all of our window options and was never pushy. We appreciated his insight, advice and thoroughness. We talked to several window companies but Darren and Advanced struck just the right balance.

Bruce Cockrell
17:27 10 Mar 21
Jeremy was amazing! He communicate with me to make sure that I understood the cost of these windows and these products. He put me at ease with the price of all of these windows in our home. I appreciated his honestly and services very much.

Heather Aldridge
20:39 02 Mar 21
Darren Lewis was our rep. He called me on his way, he was on time, he was courteous and knowledgeable and answered all my questions, ashe was also familiar with his competitors. Same day bid. I heard good things from a few sources, and so far they have lived up to the hype. I appreciate Darren's honesty and straightforward approach, and everything was scheduled within minutes, so I didn't have to follow up with anything. Everyone at Advanced that he called to schedule or to answer questions was responsive and helpful as well.

Nick "Nikolai" Lambert
19:18 02 Mar 21
Darren was fantastic to work with. Respectful and courteous. I appreciated his clean shoes and that he wore a mask in our home. He was very upfront about costs and benefits of the new windows. He really helped work with us regarding financing. I never thought I would be excited for something as "boring" as windows, but I can't wait for them to be installed!

Krista Sontum
00:26 02 Mar 21
Darren is professional, responsive and great to work with!

Autumn Thompson
20:49 01 Mar 21
We have had our windows now going on 5 years. Todd Peters was exceptional in his knowledge and help in replacing all the windows in our house. The installation process was seamless and we literally did nothing. They were quick and thorough and cleaned up great, we had no idea they were even there after installation. Our windows have been great quality and they offered a 0% interest on the life of our loan. We love our doggy door and have had zero issues. Thanks Todd and thanks AWP!

Crystal Barnes
17:30 28 Feb 21
See More Reviews >
Meet Our Expert Team Fast and Friendly Service from Trained Specialists! Call Today for a Free Quote! (801) 505-9622
Frequently Asked Questions About Replacement Windows